The simple answer is… It depends on where you will be applying the decal and how permanent you want the decal to be.  If you will be applying your decal to an item that will be exposed to the elements such as a vehicle, then the answer is absolutely!!!  But what about a guitar, do you need to clear-coat over the decal?  Once again, the answer is… It depends on where you will be applying the decal and how permanent you want it to be.  If the item is in an area that will get a lot of friction, handling or sweaty hands then you may opt to clear-coat the decals.  However if you want to be able to change out the look of your guitar in the future then clear-coating may not be the appropriate option for you.  Incidentally, Fender's custom shop does not clear-coat over their decals.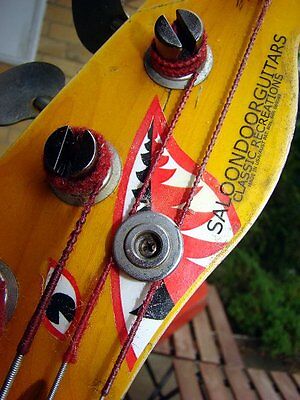 So once you've determined that you will be clear-coating, how do you do this?  Truth be known, I'm not a luthier… I produce decals. So, I contacted my good friend Drew Basford of Saloon Door Guitars and asked him to help me out when asked about apply clear-coating over a guitar guard: Tell your customer he should take the guard off the guitar and spray the whole decal and guard with a rattle-can of nitro-cellulose clear paint. VHT make these cans and you can get them in most auto accessories stores. You gotta spray light coats – the more light coats the better – 8 to 10 light coats is enough. Give it a day to cure. He should then carefully and gently wet sand the guard starting with 800 grit paper, taking care over the decal. Finish with 1200 or 1500. He can then polish as much as he wants. If he tries polishing the decal without the protective clear-coats, it will come right off.
To make the decal permanent, however, he should have sanded the guard first with 400 or 600 grit paper. Then he should spray the whole guard with 2 or 3 coats of clear nitro – once this has dried, he wet and dries those coats till smooth and then he applies the decal. The decal sits better on a few coats of nitro and will not "lift" down the track…He should then overcoat the whole guard with the 8 – 10 light coats and wetsand/polish – the plastic pickguards are generally too smooth for a decal to adhere to properly, and the waterslides always need to be applied over nitro and then coated over with more nitro to seal them in permanently. If he got multiples of the same design I'd suggest he scrapes off the first one and start again.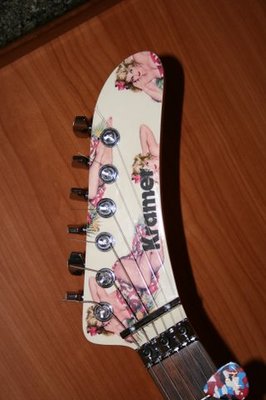 You can get some pretty dramatic results.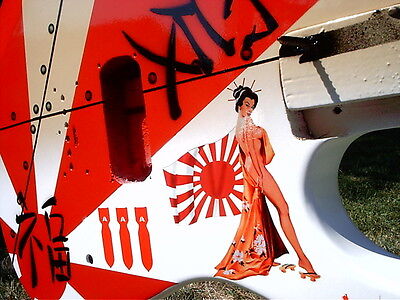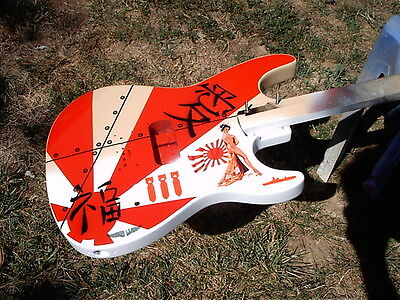 I hope you found this review helpful.
Pinupsplus